Rates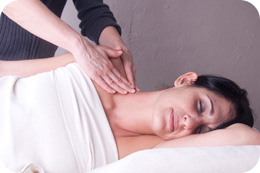 The following rates are current as of August 1, 2010.
30 Minute Treatment
$66.00
45 Minute Treatment
$80.00
60 Minute Treatment
$98.00
90 Minute Treatment
$139.00
Baby Massage Lesson (20 minutes in length)
$33.00
All rates noted above include HST. We reserve the right to alter our rates as required.
A Natural Alternative: Massage Therapy accepts Cash, Cheque, Gift Certificate, Interac, MasterCard & Visa. Receipts issued at time of payment.
Did You Know?
Many extended health care plans cover treatment by a Registered Massage Therapist - check your plan to find out if you are covered and if you need a doctor's referral to see us!
Hours of Operation
The clinic is open six days a week. We're open early, late and Saturdays! Appointments at these times fill quickly, so please try to book in advance. Call us at (519) 571-7292!
Monday
8:00 am - 9:00 pm
Tuesday
8:00 am - 9:00 pm
Wednesday
8:00 am - 9:00 pm
Thursday
8:00 am - 9:00 pm
Friday
8:00 am - 9:00 pm
Saturday
9:00 am - 3:00 pm